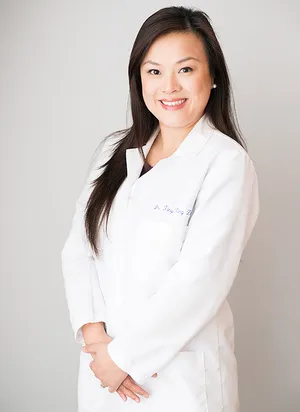 Dr. TingTing Freed

Fairfax, VA Dentist
Fairfax Dental, Medical & Acupuncture


Dr. Freed graduated top of her class with a degree in doctor of dental medicine (DMD) from the University Of Kentucky College Of Dentistry in 2008. She received extensive training with children, adults, and geriatric patients in private practice, community, and rural settings. She brings this experience to every patient.
After completing an internship with the Indian Health Service in Bethel, Alaska, Dr. Freed started a passion for working with under-served communities. Outside of private practice, she volunteers on humanitarian trips to underserved communities in countries such as Ecuador and Honduras. She also volunteers at the local Northern Virginia Dental Clinic, where low income residences throughout the area can access oral health services.
Dr. Freed earned her BA from the University of Virginia. She majored in Studio Art, with a concentration in oil paintings. These artistic skills allow her to approach dentistry with a steady hand and an eye for detail.
Born in NanJing, China, Dr. Freed moved to the United States at 11 years old. She is fluent in both English and Chinese Mandarin. She can also communicate in dental Spanish. In her free time she enjoys yoga and hiking in the great falls. She is also an accomplished guzheng (zither) and violin player.
Dr. Freed has a genuine, friendly, and caring "chairside" manner. She has a calming presence and is meticulous with her work. She consistently exceeds the annual requirement of continuing education to ensure that she is well versed the latest technologies and techniques. She looks forward to providing the dental care for you and your family!